Art Talk: Introducing the City of Sarasota's Public Art Plan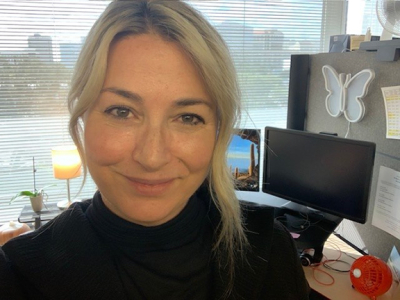 Mary Davis Wallace, senior planner and public art administrator for City of Sarasota, grew up in Asheville, North Carolina where she developed a lifelong appreciation for the arts, architecture, and design. She has worked as a landscape designer and urban planner in North Carolina, Florida, and overseas. Her design and planning experience compelled her towards a deeper commitment to public art which led to her role as executive director of the public art nonprofit Cary Visual Art in Cary, North Carolina. Moving back to Sarasota in 2017, she worked for Sarasota County where she was a park planner and construction project manager.
Mary Davis specializes in arts program development and fundraising, public engagement, arts education, and master planning. She serves on the national Arts and Planning Division Executive Committee for The American Planning Association (APA) and is an active member of The Florida Association of Public Art Professionals and Americans for the Arts.
Ticket Information
| Ticket Type | Price |
| --- | --- |
| Arts Advocate member | $20.00 |
| Non-member | $25.00 |